Israel bombed Jabalia camp with the second largest bomb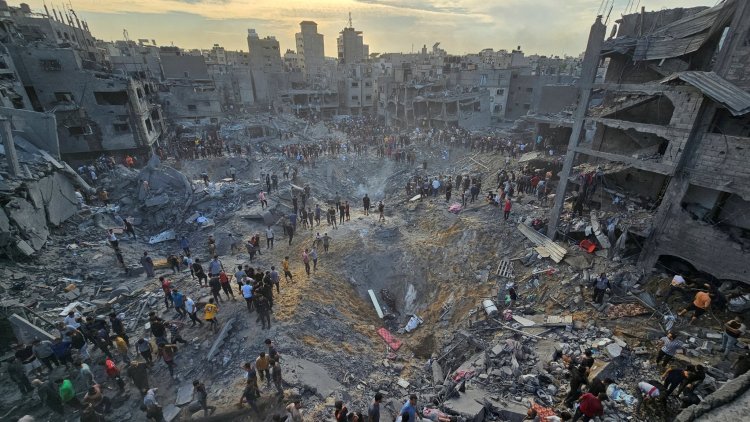 An analysis by the American newspaper "The New York Times" stated that Israel used at least two bombs, each weighing about 2,000 pounds (about 900 kilograms), during its bombing of the Jabalia camp in the Gaza Strip on Tuesday. This bomb is the second largest bomb in Israel's arsenal. Israel's use of such heavy bombs in a densely populated area such as Jabalia camp raised questions about whether the intended targets justified the human casualties and destruction caused by the strikes, and these questions reflect concerns about the protection of civilians and compliance with international humanitarian law, which aims to limit damage. on civilians during conflicts. Health officials in the Gaza Strip said that the bombing left about 195 martyrs, 777 injured, and 120 missing, as a result of the bombing of Jabalia camp. Israel confirmed that it was targeting a senior Palestinian faction commander, as well as a network of underground tunnels used by armed groups to hide weapons and fighters. The Israeli army refused to comment on the New York Times report, which spoke about the number and type of weapons it used in the strike that targeted the Jabalia camp.
What's Your Reaction?