The largest aid plane from Pakistan arrives at the airport in the Egyptian city of Al-Arish
Aid planes are still landing at Al-Arish Airport in order to facilitate their entry into the Gaza Strip, amid continuing threats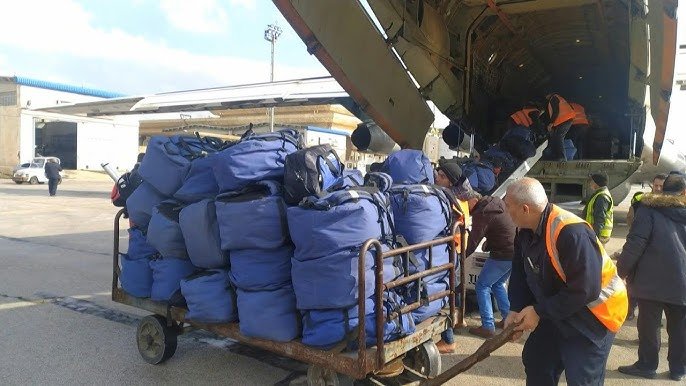 Extra News channel announced, in breaking news this evening, Thursday, the arrival of the largest humanitarian aid plane to the airport in the Egyptian city of Al-Arish, from the State of Pakistan, for the Palestinian people in the Gaza Strip.
It is worth noting that a few days ago, many countries began sending aid planes loaded with tons of various aid to ease the burden of the aggression on the Palestinian people, who suffer from a lack of food and medical supplies and a power and water outage as a result of the continuous bombing by the Israeli army on Gaza.
What's Your Reaction?