The Saudi Al-Ittihad qualifies for the round of 16 on penalties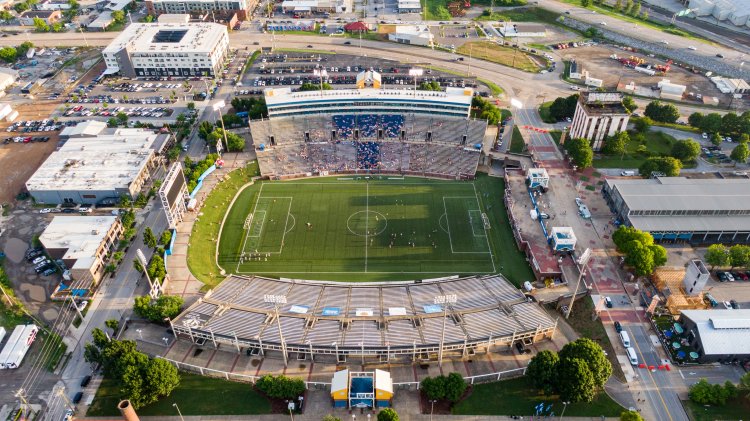 The Jeddah Ittihad team won at the expense of its counterpart, Al-Koloud, on penalties, with a score of 7-6, in the match that was held between them on Tuesday evening at Al-Hazm Club Stadium, within the 32nd round of the Custodian of the Two Holy Mosques Cup, for the current season 2023-2024, and the regular time of the match ended in a positive draw. The score was 1-1 between the two teams, and both sides resorted to extra time, during which events continued with the same score until they decided on penalty kicks, which the Tigers won.

Al-Ittihad opened the match with friendly fire goals through defender Roberto Diaz Correa Filho in the 18th minute, before Al-Khuloud scored a goal in the 40th minute from Mariano Vazquez, making the score 1-1.


Al-Ittihad succeeded in winning and qualifying for the round of sixteen of the tournament, where it will fight to compete for a new title after signing a large group of distinguished players in the recent period, such as Karim Benzema, the former Real Madrid star, Jota and Fabinho.
Al-Ittihad Club is looking forward to winning the tenth title in the Custodian of the Two Holy Mosques Cup, to be equal to Al-Hilal team in second place in the standings with 10 titles, as Al-Ahly won the championship and first place more than any other team with 13 championships.
Al-Ittihad won the last cup title in 2018, and Al-Ittihad is trying to break its bad luck in the Custodian of the Two Holy Mosques Cup, as it was unable to win the title on 9 occasions and was content with second place.
Al-Ittihad succeeded in continuing the series of victories after occupying the top spot in the Saudi League with 18 points, after winning 6 matches and defeating them in one match without drawing a draw. Al-Ittihad reached the semi-finals of the last edition before losing to Al-Hilal, which later won the title.
The formation of Al-Ittihad Club was as follows: Abdullah Al-Mayouf, Madallah Al-Olayan, Luiz Felipe, Hassan Kadish, Fabinho, Sultan Al-Farhan, Marwan Al-Sahafi, Romarinho, Haroun Camara, Saleh Al-Omari.
What's Your Reaction?