2,866 Palestinians were martyred and 3,731 buildings were destroyed in the Israeli bombing of Gaza since the beginning of the war.
A report on the ten days of war, including the numbers of martyrs and losses so far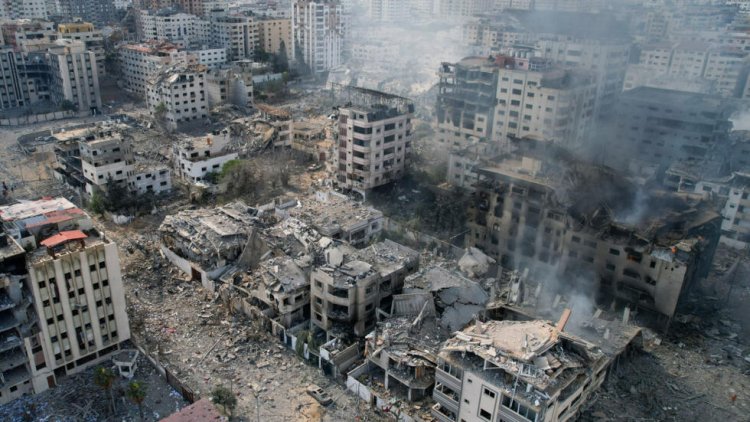 The Palestinian Ministry of Health revealed that due to the bombing of the Gaza Strip and the West Bank for 10 days, about 2,866 martyrs died, while the number of injured and wounded exceeded more than 12,000, according to what the Palestinian News Agency "Wafa" reported.
According to the Ministry of Health, today, Monday, 254 martyrs were martyred in the Gaza Strip and the West Bank, and 562 people were injured, as of this evening, on the tenth day of the occupation forces' aggression against the Gaza Strip, bringing the death toll to 2,866 martyrs and 10,850 citizens being injured with various injuries in the Strip.
He confirmed that about 64% of the martyrs were women and children, as 936 women were martyred, and 853 children were martyred, while the number of health personnel martyrs reached 37 martyrs, distributed among doctors, paramedics, nurses, and others.
In the same context, the Palestinian Agency revealed that about 3,731 residential buildings, including 10,500 housing units, were completely demolished by the Israeli occupation, while about 10,000 housing units were partially damaged, including 7,100 housing units that were uninhabitable.
The Israeli aggression affected schools, and 18 schools were out of service as a result of being severely damaged, while 150 schools were damaged to varying degrees, in addition to 127 educational staff and hundreds of students being martyred during the ongoing occupation aggression for the tenth day in a row.
What's Your Reaction?