Chinese President: We will work with Egypt to achieve stability in the Middle East
The Chinese President announced his halt and support for Egypt in its movement to stabilize the volatile situation in the Middle East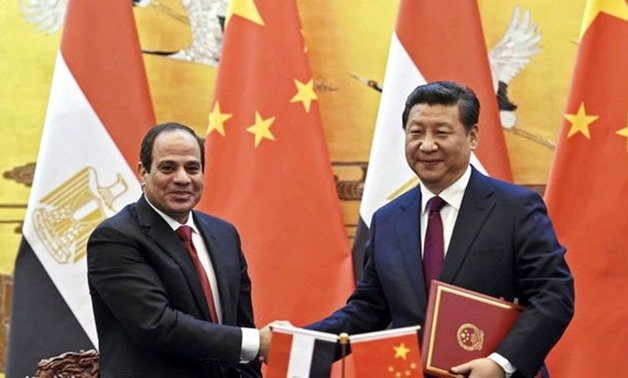 Chinese President Xi Jinping said that he supports Egypt's efforts to open corridors to deliver aid to Gaza, according to news channels, in urgent news, a short while ago.
The Chinese President added that he would work with Egypt to achieve stability in the Middle East.
This comes at a time when the Israeli aggression against the Gaza Strip and the occupied territories continues, which has caused hundreds of martyrs and thousands of injuries among the Palestinians, and has caused destruction to their homes and property and to public and private institutions, the most recent of which was the targeting of the Baptist Hospital in the Strip, and the fall of more than 1,000 Palestinian martyrs, including children. And women.
Egypt warned, in a statement issued by the Ministry of Foreign Affairs, that the Israeli army is asking residents of the Gaza Strip and representatives of the United Nations and international organizations in the Strip to leave their homes within 24 hours and head south.
Egypt stressed that this measure constitutes a grave violation of the rules of international humanitarian law, and will expose the lives of more than a million Palestinian citizens and their families to the dangers of remaining in the open without shelter in the face of dangerous and harsh humanitarian and security conditions, in addition to the accumulation of hundreds of thousands in areas not qualified to accommodate them.
Egypt called on the Israeli government to refrain from taking such escalatory steps because they would have serious consequences on the humanitarian situation in the Gaza Strip.
In light of the scheduled United Nations briefing to the Security Council on Friday regarding this dangerous development, Egypt called on the Security Council to fulfill its responsibility to stop this measure.
What's Your Reaction?