Man United vs Galatasaray...Group A standings in the Champions League
Man United vs Galatasaray The Red Devils lost again in the Champions League, when they lost on their home field and among their fans to the Turkish Galatasaray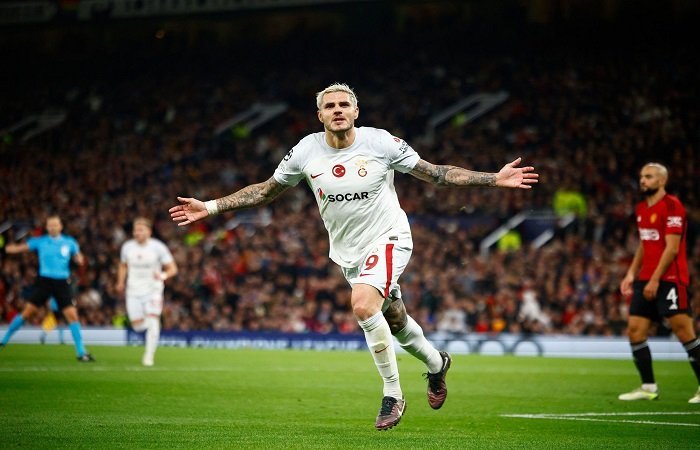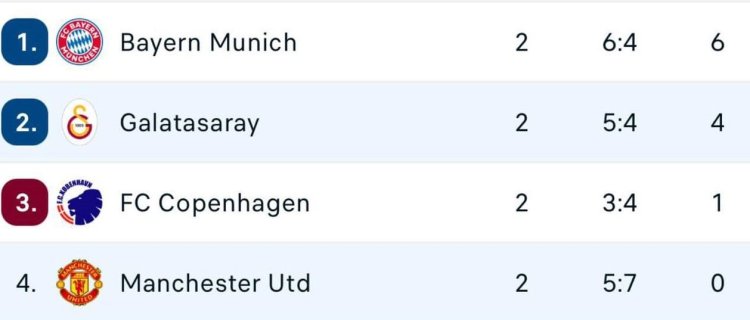 Rasmus Hoylund put Manchester United ahead with a goal in the 17th minute after a quick counterattack and a perfect pass from Marcus Rashford, which Hoylund met with a wonderful shot into the net.
But Manchester's joy did not last long, as Ivorian striker Wilfried Zaha was able to score the equalizer for Galatasaray after only six minutes, after receiving a pass from Davinson Sanchez, before he got rid of the defensive control and shot wonderfully into the net.
Hoylund added the second goal for himself and Manchester in the 67th minute, taking advantage of an incorrect pass from the Galatasaray player, and Davinson Sanchez stumbled to penetrate the penalty area and hit a powerful ball into the net.


But after only four minutes, Galatasaray equalized through Mehmet Kerim Akturkoglu after receiving a pass from Paris Yilmaz, after which he was alone with the Manchester goalkeeper and easily shot into the goal.
Manchester suffered a severe shock in the 77th minute, as its Brazilian midfielder Casemiro was sent off after causing a penalty kick for Galatasaray, but it was missed by Argentine Mauro Icardi.
Eight minutes before the end of the match, Icardi returned to the benefit of the Galatasaray fans by scoring the winning goal after receiving a pass from Sanchez that put him directly in front of the Manchester goal, and he shot a wonderful ball over goalkeeper Andre Onana into the net.
Bayern began their continental campaign with a thrilling victory over their guest, Manchester United, 4-3, while Galatasaray tied with their guest, Copenhagen, 2-2.
What's Your Reaction?