8 martyrs in the Israeli occupation bombing of the Indonesian Hospital in Gaza
The Israeli occupation forces targeted the Al-Daraj neighborhood in Gaza City with a series of raids, and also fired flares at the Al-Zaytoun neighborhood, east of the city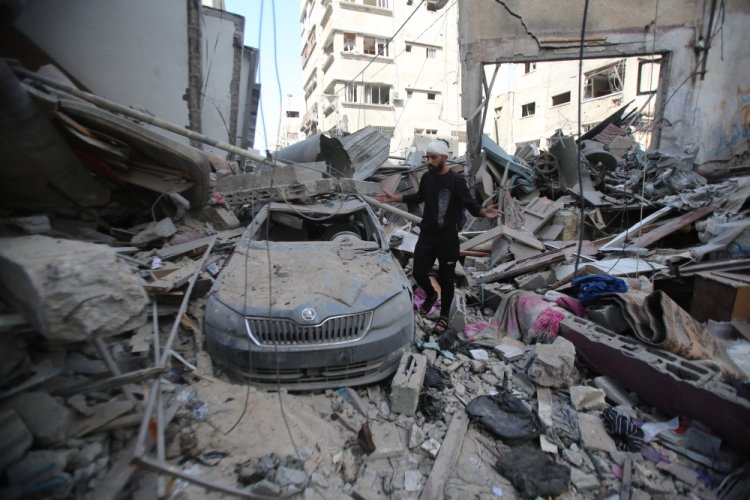 The Israeli occupation forces targeted the Al-Daraj neighborhood in Gaza City with a series of raids, and also fired flares at the Al-Zaytoun neighborhood, east of the city.
The bombing by the Israeli occupation forces on the Indonesian hospital resulted in the fall of 8 martyrs, in addition to the fall of 9 martyrs as a result of the Israeli bombing that targeted a house in the Al-Geneina neighborhood in southern Gaza. This came during urgent news reported by news sources.
The Israeli occupation forces also stormed the Shweika suburb north of Tulkarm, the Umm Al-Sharayet neighborhood in the city of Al-Bireh, the Al-Faraa camp near Tubas, and the Aqabat Jabr camp in Jericho in the West Bank, in addition to continuing the violent bombardment of the northern Gaza Strip.
Israeli occupation artillery shells the Al-Zaytoun and Al-Shuja'iya neighborhoods in the Gaza Strip, while sirens sound in the "Netiv Haasara" settlement on the Gaza Strip.
What's Your Reaction?