The Sultanate of Oman demands the formation of an international court to hold Israel accountable
The Sultanate of Oman called for the necessity of forming an international court to prosecute war criminals in all massacres committed by the Israeli occupation forces in the Gaza Strip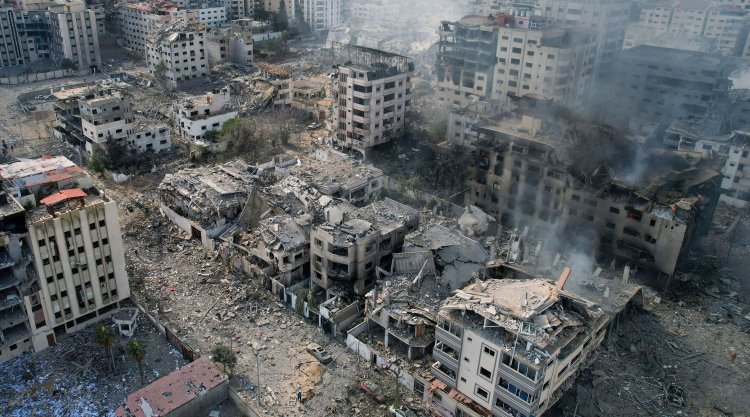 The Sultanate of Oman called for the necessity of forming an international court to prosecute war criminals in all massacres committed by the Israeli occupation forces in the Gaza Strip, according to what the Palestinian News Agency "Wafa" reported.
It stressed, through its Ministry of Foreign Affairs, the need for a real awakening of the international community, based on its moral, legal and humanitarian responsibilities, to put an end to this clear recklessness and arbitrariness by Israel, and its violation of international laws, laws and conventions.
It also strongly condemned the continuation of massacres and war crimes committed by the occupation forces against the Palestinian people, including: the horrific and brutal massacre that yesterday targeted the Osama bin Zaid School affiliated with UNRWA in the northern Gaza Strip, which houses thousands of displaced persons, and the bombing of Al-Fakhoura School in Jabalia, and the entrance to Al-Nasr Hospital for Children, west of the Gaza Strip. Gaza, and a public water tank that supplies several neighborhoods east of Rafah, south of the Strip, this morning.
The Ministry stressed that the immediate cessation of this brutal war is an urgent necessity that the international community must not tolerate, with a firm stance towards the ongoing Israeli violations against innocent, defenseless civilians, and enabling the delivery of urgent and necessary humanitarian aid to them.
The resolutions of international legitimacy and the firm Omani positions towards the Palestinian issue confirmed Israel's withdrawal from all occupied Palestinian territories to the 1967 borders, and enabling the Palestinian people to establish their independent state, with East Jerusalem as its capital, in accordance with the principle of the two-state solution and on the basis of international law.
What's Your Reaction?